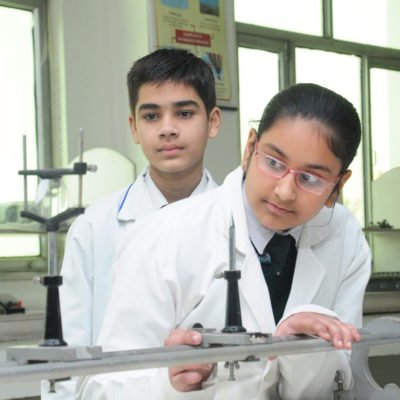 Science Exploration Centre
Scientific temper is inculcated in each child through exploration, observation and discovery. A handsome approach is adopted at all the developmental stages leading to conceptual understanding and inquisitive and analytical mind.
Emphasis is laid on sensitizing the learners to the application of concepts is not only day to day lives but also in the service of humanity and as a major instrument for achieving goals of self reliance, socio-economic and socio-ecological development.
 Robotics
Robots have always grabbed the attention and imagination of kids (of all ages)! Robotic LAB uses this attention to build core 21st century skills like programming, and computational thinking. Using advanced robotics, we make abstract math and computer science real, by focusing lessons around complex problems which become intuitive through interaction and manipulation of the robots.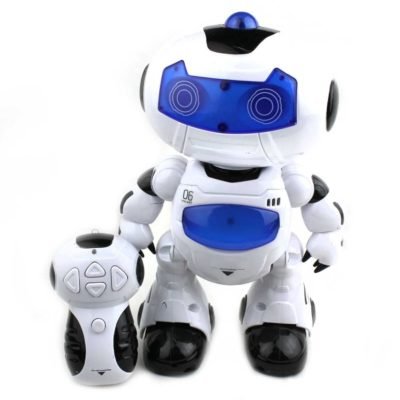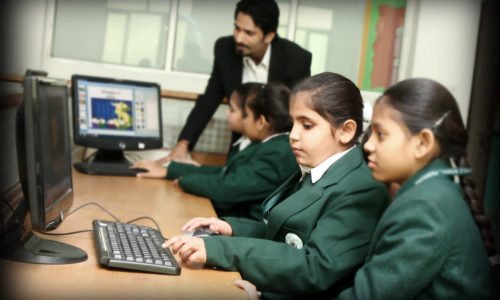 Information Technology
Education also means keeping up to date with the world and moving hand in hand with them. Technology and internet have become a very important part of day to day lives. So, we at Delhi World Public School, Pilkhuwa, ensure that our students are well exposed to this. Our high tech computer labs are designed to promote e-learning and make this audio/visual media and enriching experience for them.