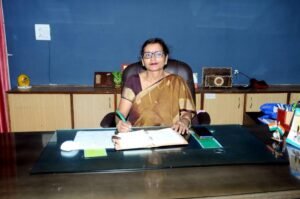 "Education is a shared commitment between dedicated teachers, motivated students and enthusiastic parents with high expectations"
Today, the role of a school is not only to pursue academic excellence but also to motivate and empower its students to be lifelong learners, critical thinkers, and productive members of an ever-changing global society.
At Delhi World Public School  we provide an atmosphere to our students for multifaceted development, where children are encouraged to channelize their potential in the pursuit of excellence. The talents, skills, and abilities of each student need to be identified, nurtured, and encouraged so that he / she is able to reach greater heights.
The school is striving hard to make the best possible efforts to inculcate strong values combining with academics and extra-curricular activities in the children. Converting every individual into a self-reliant and independent citizen, the school provides an amalgam of scholastic and co-scholastic activities.
The innovative curriculum of our  school focuses on spirit of enquiry, self discovery, creativity, learning experiences connected the real world, allowing children to apply and analyse what they learn, thus building true understanding and confidence. Our children learn not to attain just the academic excellence but an all-round personality. 
 We constantly endeavour to always live up to this ideology and inculcate this into everything we do, with the aim that we will be able to ensure that the children grow to their full potential
We welcome you to our world of positive efforts, faith, fulfillment and hope will enjoy travelling with us to actualize our shared dream and to dream new!
      Rekha Mohiley
      (Principal)