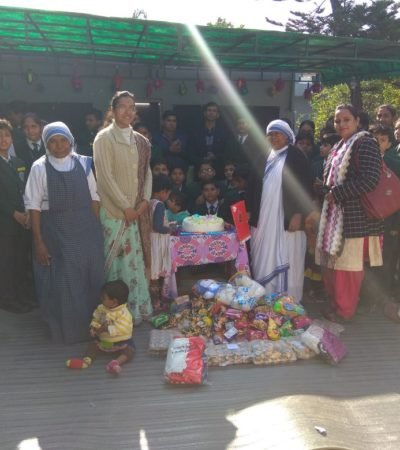 Jyoti Niwas Orphanage
When a person has high level of emotional intelligence, he empathizes with the people around and realizes his responsibility towards the society. To realize such responsibility, real life experiences and interactions the students of Delhi World Public School, Pilkhuwa were given an opportunity to learn one such responsibility. The students went to Jyoti Niwas orphanage at Meerut on 23rd December, 2017 to spend some time with the orphans. More than 100 children are living under the supervision of orphanage authority. The students of our school recited poems, sang songs and shared sweets with children over there. Lots of toys, clothes, stationary and daily need products were also gifted to the children who seemed very happy and amazed to have such wonderful gesture.
The students learned the value of sharing and caring for others and the people of the orphanage appreciated this gesture of the students. Indeed, a smile goes a long away.